Our Team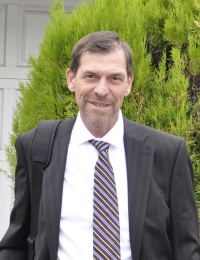 Brian Sikorski, P.Eng., CEM
President and Founder
Brian is a mechanical engineer with over 25 years experience in mechanical and building systems engineering with a focus on energy efficiency and mechanical design. Brian has worked as a Research Technologist, Consulting Engineer, and was Corporate Energy Manager at Canadian Airlines from 1995-1997 (now Air Canada), winning the Association of Energy Engineers (AEE) Manager of the Year Award before assuming a similar role at Vancouver Coastal Health 2003-2005. During recent work at Vancouver General Hospital (VGH), he was responsible for many successful energy conservation projects there and at other Coastal Health sites.
An ASHRAE Member since 1988, Brian contributes to ASHRAE technical journals and symposia and has been an AEE Certified Energy Manager (C.E.M.) since 2007. He has presented at several conferences on energy management and advanced analytics.
He can be contacted at brian@eforenergy.com. Further information is available on his profile at LinkedIn.com.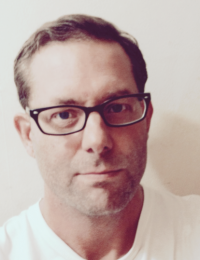 Darryl Coates, AScT
Senior Controls Technologist
Darryl is a graduate of the Electrical Engineering program at BCIT and specialized in the Instrumentation and Automation Option. He is a member of Applied Science Technologists & Technicians of BC.
He joined E-factor in 2013, bringing more than a decade of experience in designing, programming, commissioning, and servicing building automation systems in the Lower Mainland, BC and Winnipeg, MB. With E-Factor, he has been involved with the investigation, optimization, and implementation of BC Hydro Continuous Optimization projects. He has also been extensively involved in the design, specification, and implementation of new building automation installations and retrofit projects.
Carolyn Popoff
Office Administrator
Carolyn Popoff has been working with E-Factor since the company was started. She is responsible for financial reporting, payroll, invoicing and general office administration.
Mechanical Design Engineer
Mechanical Design Engineer
We are currently looking for a person to fill a Mechanical Engineer position with our company. We encourage you to send your CV to us at info@eforenergy.com. Three years minimum experience in HVAC systems design for large buildings is a key requirement and experience in AutoCAD and/or Revit.